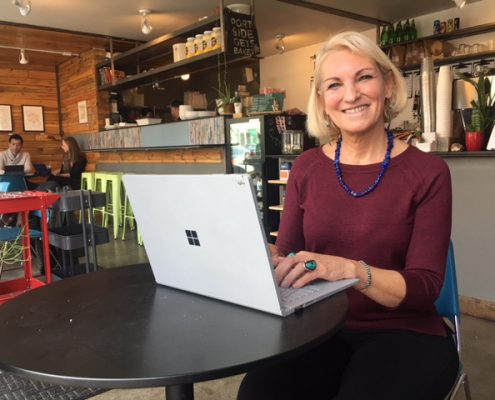 Welcome you awesome and amazing peeperoo!
I am Lynnie Wennerstrom, The Common Sense Health Expert, Herbalist, and Unconventional Health Coach. My entire philosophy is built around you because as cheesy as this may sound, you are my legacy. When I am gone from this beautiful Mother Earth, I don't want everything I have learned to go with me. It is my goal to ensure that you always have all the tools you need to lead the healthiest lifestyle possible for yourself, and your loved ones.
This is why I created this site. I needed to have one single place where I can put and share everything I have learned; from common sense health practices to the unconventional, and even the controversial, healing practices. This site is part of my dream, a place where I can inspire you, motivate you, teach you what I have learned, cheer you on, and show you many ways to live your life to the fullest.
I will constantly be adding blog posts, podcasts, and anything new I learn that will inspire and motivate you, that will help you to expand your mind and your own wellness education. Within this site, I am also building a VIP member area which I am excited to offer at $8 a month. It's not ready yet but I want to explain the low monthly price because I've been told I need to charge much more. The reason I will be charging only $8 a month is that I want it to be affordable for everyone, but at the same time, I don't want to give away everything for free. Not only do I need to pay for the website and make a living, but it is important that people are invested in their health, and that they place a value the knowledge I will pass on.
Another reason is because some of the information I share, will only be shared with members who have agreed that the info I share is something they want to hear, read, or be exposed to. So, basically it's like a club with a "secret" handshake 🙂
The member area will contain everything I know along with Essentrics (exercise) classes, recipes and cooking vids, herbal and DIY beauty, and all kinds of motivational and inspirational messages which you will be able to download and use at will. I'm throwing everything I know into your VIP member area.
"It is health that is real worth and not pieces of gold and silver"  ~Mahatma Gandhi
My Story
If you are curious about how I came to start my own health, wellness, and spiritual journey, it all began like for so many others… with a health crisis.
I had debilitating migraines, epileptic seizures, neuropathy in my feet, horrendous back pain, a breathing disorder (COPD), an eating disorder, and suffered from gripping depression.
For over eight years, my house looked like a pharmacy.  At one point, I was taking at least twelve different prescription medications – drugs.
One morning, I realized I was dying, literally.  On this pivotal day, I challenged myself and made the scariest and biggest decision of my life – to stop all the drugs and get healthy again. I was addicted mentally and physically and going without the meds scared the heck out of me. But I started that part of my journey by flushing ALL of my meds down the toilet (minus inhalers of course) and I took back control of my health…naturally!
This near-fatal experience brought about an incredibly amazing, life-altering journey.
I have always been addicted to learning so I began using this desire to educate myself and research the vast library on health, wellness, and spirituality.  I started challenging myself and pushed myself out of my comfort zone day after day. I did little things like hydrating, eating only whole foods, began juicing, learned which supplements my body needed and why, and I energized my mind and my life with a completely different mindset. I was filled with optimism and positivity for my future!
Within weeks, I was amazed at how good I felt and how much stronger and healthier I was – better than I had been in years.
I didn't take responsibility for my own precious health – I simply handed it over to "the professionals". That's how I was brought up, but I broke that mold. And I began to believe… in me! I began to understand that the Universe/God wants us to be happy, healthy, and whole.
That's why helping people like you to take full responsibility for your own health and wellness – mind, body, and spirit – is a commitment I take very seriously – and why I wanted to create this website for you. I know there is no one herb/solution/pill for every ill, so I never stop looking. We are not a collection of a lot of pieces and parts –  we are WHOLE. So we need to work with the whole, no matter where that starts, because the journey is a WHOLE-istic one. Even if that first step is totally scary and doubt threatens to smother you, take the first step – then never stop stepping forward!
YOUR HEALTH IS YOUR #1 ASSET
Health – mind, body, and spirit – is a choice, you cute peeperoo. Make it a good one for yourself and for your loved ones!
It's time to become your biggest cheerleader and your biggest fan! It's time to fall in love with you!
Love you soooo mucho,